Philosophy: Know your key terms!
---
You probably already know how important it is to nail down the definitions of key terms in your essays. This is the thing I found most difficult to get a grasp of in the first few months of studying Philosophy and Ethics at A Level and the Examiners reports suggest that this is what most students struggle with. You have to use terms with pinpoint precision and define them concisely when you're under time pressure in an exam, so that you have plenty of time to discuss, evaluate and analyse. Simply put, you can't blag it. You have to know the exact meaning of the question and the words you are using. It sounds easy but it requires a huge amount of skill and practice.
Below is a list I started doing in my second year. At the end of each topic I'd go through the specification, textbook chapters and my work from lessons and pick out the key phrases that I needed to be able to clearly define. I'd spend about 15-20 minutes just plugging the gaps using The Stanford Encyclopaedia of Philosophy and my textbooks. It made everything a whole lot easier when it came to revising before exams because I had a cheat sheet for every single topic.
These lists have an extensive (but by no means exhaustive) collection of key terms from the OCR specification you'll need to be able to clearly define in your exams. When you finish a topic fill in the gaps in your knowledge.
But firstly, a couple of words of warning when using these lists:
Don't get complacent with 'simple' terms
Say for example you were going through this list after studying euthanasia. It'd be perfectly natural to skip past the word 'euthanasia' saying to yourself 'I definitely know that one, it's assisted suicide'. The definition of euthanasia is extremely precise. Assisted suicide is only euthanasia if it is painless, the patient is suffering from an incurable AND painful disease OR in a permanent coma. That's the level of precision your definitions need.
Philosophical and ethical terms such as rational, proof, objective and subjective have very particular (and sometimes odd) definitions, so if you're in any doubt at all, check. It's important that you don't use random websites, only trusted sources.
Use the lists alongside your syllabus and add terms
These lists DO NOT cover everything you need to know. They only contain terms and have nothing about wider concepts or how theories contrast or relate to one another. The syllabus tells you everything that can come up in your exams. The lists contain a lot of the terms you will need to be able to understand and define, but they WILL NOT contain every single one. Use them as a starting point and add terms that come up in your research and lessons.
Philosophy of Religion
Reason
Defend
Religious Development
The Nature of
Influence
Truth
Coexist
Possible
Necessary
Resolve
Conflicts
Apparent
Useful
Relationship between
Convincing
Comparison
Successful
Understood
Subject to
Entirely
Enable
Effective
Usefulness
Approach
Impact
Valuable
Conclusion
Sufficient
Explanation
Cannot be overcome
Support
Strengthen
Convincing
Criticisms
Discuss
Issues
Persuasive
Topic: Philosophical Language and Thought
Ancient Philosophical Influences
A priori
A posteriori
Plato's Forms
Form of the Good
Analogy of the Cave
Aristotle's Four Causes
The Prime Mover
Teleology
Rationalism
Empiricism
Reality
Objectivity
subjectivity
Soul, Mind and Body
Soul
Mind
Body
Essential
Immaterial
Metaphysics
Metaphorically
Substance dualism
Materialism
Material/spiritual Substances (In relation to body and mind)
Consciousness
Physical/material interactions
Category error
Topic: The Existence of God
Arguments Based on Observation
Existence
God of Classical Theism
Deity
Teleological
Cosmological
Observation
Paley's Watch
Anthropic principle
Design qua regularity
Design qua purpose
The Five Ways
Natural religion
Evolution
Chance
Transcendent
Creator
Logical Fallacy
Contingency
Necessity
Arguments Based on Reason
Ontological Argument
Conceived
Postulate
Contradiction
Supremely Perfect
Proofs
Predicate
Justifies belief
Necessary being
Topic: God and the World
Religious Experience
Religious experience
Mystical experience
Ineffable
Noetic quality
Transient
Passive
Conversion experience
Understand
Union
Greater Power
Psychological effect
Illusion
Personal testimony
Credulity
Witness
Validity
Corporate religious experiences
Corporeal
Non-Corporeal
Imaginative
Intellectual
Vision
The Problem of Evil
Problem of evil
Problem of suffering
Presentations
Theodicies
Justification
Divine (in)action
Logical
Evidential
Original perfection
The fall
Irenaean theodicy
Natural evil
Moral evil
Enable
Divine likeness
Blame
Vale of soul-making
Topic: Theological and Philosophical Developments
The Nature of God
Theological Developments
Attributes of God
Omnipotent
Omniscient
Omnibenevolent
Eternity
Free will
Divine power
Self-imposed limitation
Divine knowledge
Temporal existence
Logical possibility
Just judgement
Human actions
Divine foreknowledge
Divine action in time
Anselm's four-dimensionalist approach
Topic: Religious Language
Negative, Analogical or Symbolic
Religious Language
Negative
Analogical
Symbolic
Apophatic way
Via negativa
Cataphatic way
Via positiva
Theological language
Negation
Analogy of attribution
Analogy of proper proportion
Religious expression
Religious discourse
Comprehensible
Twentieth Century Perspectives
Logical Positivism
Verification principle
Language games
Forms of life
Permit
Cognitive
Non-cognitive
Sense
Factual quality
Falsification symposium
Eschatological verification
Blik
Religion and Ethics
General Ethical Terms
Helpful
Justify
applied
action
Moral-decision making
Ethical Judgement
Good
Bad
Right
Wrong
Values
Belief
Consequence
Consequences
contradictory
merits
Success
Failure
Achieve
Entirely
Complete
Pursuit
In the context of
Topic: Normative Ethical Theories – Religious Approaches
Natural Law
Four tiers of law
Eternal law
Divine Law
Ten Commandments
Sermon on the Mount
Natural Law
Discoverable
Human Law
Precepts
Key precept
Do good
Avoid evil
Primary precepts
Preservation of life
Ordering of society
Worship
Education
Reproduction
Orientation
Doctrine of double effect
Situation Ethics
Situation Ethics
Six propositions
Agape
Love
Intrinsically good
Ruling norm
Laws
Justice
Neighbour
Goal
Means to achieve
Four working principles
Pragmatism
Experience
Theory
Relativism
Absolute laws
Positivism
Importance
Personalism
Conscience (Fletcher's definition)
Attempts
Creatively
Given situation
Agape is best served
Topic: Normative Ethical Theories
Kantian Ethics
Normative Ethics
Deontological
Kantian
Duty
Consequences
Absolutist
Hypothetical imperative
Command
Desired result
Categorical imperative
Three formulations
Formula
Law of nature
Maxim
Universal law
Ends in itself
Means to an end
Kingdom of ends
Society of rationality
Obeying
Moral command
Sympathy
Empathy
Utilitarianism
Teleological
Utilitarianism
Utility
Relativist ethics
The greatest balance
Hedonic calculus
Measure of individual pleasure
Act utilitarianism
Pleasure
Pain
Rule utilitarianism
The common good
Topic: Applied Ethics
Euthanasia
Euthanasia
Sanctity of life
God's image
Sacred
Quality of life
Secular origins
Value
Voluntary euthanasia
Request
Consent
Incurable
Terminal
Non-voluntary euthanasia
Representing interests
Persistent vegetative state
Medical intervention
Medical non-intervention
Medical ethics
Autonomy
Business Ethics
Business ethics
Corporate social responsibility
Community
Environment
Stakeholders
Employees
Customers
Country
Government
Whistle-blowing
Wrongdoing
Contractual obligation
Good ethics is good business
Shareholders
Profit-making
Globalisation
Economies
Industries
Markets
Cultures
Integrated
Policy-making
Flourish
Greed
Capitalism
Marxism
Consumerism
Hypocritical
Topic: Ethical Language
Meta-ethics
Meta-ethics
Objective
Factual
Meaningful
Meaningless
Naturalism
Natural property
Absolutism
Intuitionism
Indefinable
Self-evident
Emotivism
Evince (dis)approval
Common sense approach
Topic: Significant Ideas
Conscience
Conscience
Theological Approach
Ratio
Synderesis
Conscientia
Vincible ignorance
Invincible ignorance
Psychological approach
Psychosexual development
Libido
Id
Ego
Social interaction
Super-ego
Concept of guilt
Reason
Unconscious mind
Umbrella term
Topic: Developments in Ethical Thought
Sexual Ethics
Sexual ethics
Premarital sex
Extramarital sex
Homosexuality
Legality
Tolerability
Religious practices
Key teachings
Religious figures
Religious institutions
Continuing role
Choices
Sexual behaviour
Private
Personal
Societal norms
Legislation
Normative theories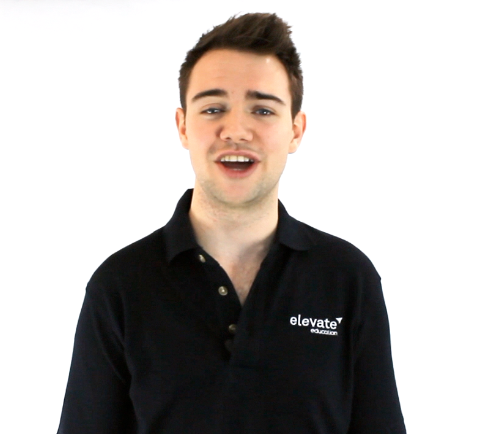 -